Prof Martin Knight BEng, MSc, PhD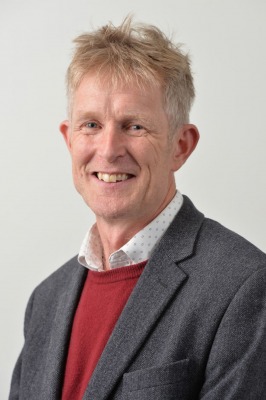 | | |
| --- | --- |
| Position: | Professor of Mechanobiology, Director of Research (SEMS) |
| Tel: | +44 (0)20 7882 8868 |
| Location: | Mile End, Eng, 303b |
| Email: | m.m.knight@qmul.ac.uk |
| Expertise: | My research is focussed on 'mechanobiology' or how living cells and tissues respond to physical forces. In particular I am interested in the mechanical properties of living cells and the role of the fascinating cellular structure known as the primary cilium (cilia in plural). I work with a variety of different cell types including cartilage cells, tendon cells, neurons and stem cells helping to understand important diseases such as osteoarthritis, tendonopathy and cancer. |
| Research keywords: | Primary cilia, cell mechanics, actin, mechanobiology, chondrocyte mechanotransduction, confocal microscopy, cartilage, cancer |
Brief Biography
Martin Knight is a Professor of Mechanobiology. He is also the Programme Director for the Medical Engineering undergraduate degrees and the Director of Research for the School of Engineering and Materials Science. Prof Knight previously held a prostigeous EPSRC Advanced Research Fellowship in cartilage mechanobiology and tissue engineering (2000-2006) and was promoted to Reader in 2009 and Professor in 2012.
Impact through Public Engagement
I have a strong interest in promoting the public understanding of science and has been involved in a wide range of science communication activities. I was Director of Public Engagement in the School of Engineering and Materials Science and have organised activities at many public events including National Science week and Big Bang. Examples include the following:
- Developed the 'Bionic Man' hands on interactive which highlights our exciting research in bioengineering and has featured at the National Big Bang Science Fair and other public engagement events.
- Appeared in the 'YES Programme' as part of a series of films aimed young children explaining the importance of maths and science in a wide variety of jobs.
player.vimeo.com/external/54440977.sd.mp4?s=02fab9aab6923389b31112311bbc7cc3
"
- Held an EPSRC Partnership for Public Awareness grant which involved working with school groups producing award winning animated films on a range of medical science related topics.
www.sems.qmul.ac.uk/research/projects/?rid=361
"
- Developing two online interactives on 'cartilage tissue engineering' and 'medical engineering implants' for the Centre of the Cell and Explore Health
www.centreofthecell.org/interactives/bioengineering
"
www.centreofthecell.org/learn-play/games/become-a-medical-engineer/
"
-Developed film on medical implants.
www.youtube.com/watch?v=SmGKzHlSpsc

- Featured interview on the Big Bang website:
www.thebigbangfair.co.uk/View/?con_id=2439
"
Outside work Martin enjoys the 'great outdoors' and has had many enjoyable trips to wilderness areas all over the world including Alpine treks, canoeing expeditions in the Everglades, cycling in the Hebrides and others, many of these with his family. He is interested in wildlife and environmental issues. He has also tried his hand at creative ceramics and fly fishing!