Dr Emiliano Bilotti PhD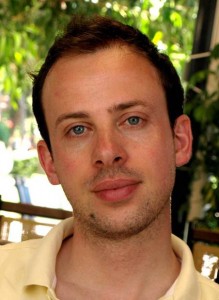 Position:
Lecturer
Tel:
+44 (0)20 7882 7575
Location:
Mile End, Engineering, E403
Email:
e.bilotti@qmul.ac.uk
Websites:
» http://www.nanoforce.co.uk
» Publications (Web of Science)
Expertise:
Nanotechnology, Smart Polymers, Polymers for Energy, Sensors, Bioinspired Materials
Research keywords:
Polymer Nanocomposites, Nanoclays, Carbon Nanotubes, Organic Thermoelectrics, Pyro-resistive Polymer Composites, Piezo-electric Polymers, High Performance Fibres
Affiliations:
Chartered Engineer. Member of the Engineers Professional Chamber (?Albo degli Ingegneri?) of Avellino (Italy).
Brief Biography
Emiliano Bilotti graduated cum laude in Materials Engineering from ?Federico II?, University of Naples. In 2004 EB joined QMUL for his PhD study on polymer/clay nanocomposites and new environment friendly flame retardant materials, within the frame of the European STRP project Nanofire. EB was successively employed as a Post Doctoral Research Assistant at QMUL on Inteltex, an FP6 project on intelligent multi-reactive textile fibres containing conductive nano-fillers. In 2010 EB moved to Nanoforce - a QMUL spin out company - as Research Manager. EB currently holds a Lectureship position in SEMS.